Join us for The 3rd Annual UC Davis Scholarship of Teaching and Learning (SOTL) Conference, hosted by the Center for Educational Effectiveness. This conference is dedicated to celebrating and sharing the work of UC Davis' growing community of scholarly educators. Together we will share research, ideas, practices and resources in support of evidence-supported teaching innovation at our university.
This conference is for you:
If you use a research mindset to assess and inform your teaching practices.
If you've collected data to help you learn about our students and better support their success.
If you innovate in the classroom and use evidence to understand the outcome.
If you'd like to discuss scholarly teaching ideas with other interested educators.
If you'd like to learn more about teaching research at UC Davis.
KEYNOTE
Making a Place for the Scholarship of Teaching and Learning: Contexts and Careers
Pat Hutchings, PhD
Senior Scholar, National Institute for Learning Outcomes Assessment
In the scholarship of teaching and learning, faculty bring their habits, skills, and expertise as scholars to their work as teachers—posing questions about students' learning, generating and exploring evidence that illuminates those questions, and sharing new insights in ways that make a difference. This kind of work has now found a home in a wide variety of institutional and disciplinary contexts in the US and beyond as evidenced by the growing number of SoTL journals, books, conferences, workshops, poster sessions, and learning communities. But such work is still new, and, like other emerging fields, it raises issues and questions, which we'll explore together in this plenary session: What are the different forms such work can take? What does it mean in your disciplinary and institutional context to see teaching as a site for inquiry? Where and how does this work fit in your career trajectory and goals? And what does it take to build a culture and community in which such work can flourish?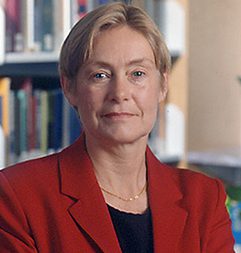 Dr. Pat Hutchings is an influential scholar of teaching and learning advancement and change, and a thought leader around the role of the Scholarship of Teaching and Learning in higher education. Recent publications include The Scholarship of Teaching and Learning Reconsidered: Institutional Integration and Impact, co-authored with Mary Taylor Huber and Anthony Ciccone (2011); and, as part of the NILOA team, Using Evidence of Student Learning to Improve Higher Education (2015).  Previously, she was with the Carnegie Foundation for the Advancement of Teaching as senior scholar and vice president, working closely with a wide range of programs and research initiatives, including the Carnegie Academy for the Scholarship of Teaching and Learning.  Hutchings received her doctorate in English from the University of Iowa, was chair of the English department at Alverno College from 1978 to 1987, and a senior staff member at the American Association for Higher Education from 1987 to 1997.
Brief Video: The Big Tent Debate in SOTL
Brief Video: A Taxonomy of SOTL Problems
Papers:
The Scholarship of Teaching and Learning as a Subversive Activity. Teaching and Learning Inquiry
Link: https://tlijournal.com/tli/index.php/TLI/article/view/126
Catalyzing Assignment Design Activity on Your Campus: Lessons from NILOA's Assignment Library Initiative
Link: http://files.eric.ed.gov/fulltext/ED550511.pdf
Theory: The Elephant in the Scholarship of Teaching and Learning Room. International Journal of the Scholarship of Teaching and Learning
Link: https://digitalcommons.georgiasouthern.edu/ij-sotl/vol1/iss1/2/
Getting there: An integrative Vision of Scholarship of Teaching and Learning. International Journal of the Scholarship of Teaching and Learning.
Link: https://digitalcommons.georgiasouthern.edu/ij-sotl/vol5/iss1/31/
Book:
Scholarship of Teaching and Learning Reconsidered: Institutional Integration and Impact, with Mary Huber and Anthony Ciccone
Link: http://archive.carnegiefoundation.org/scholarship-teaching-learning